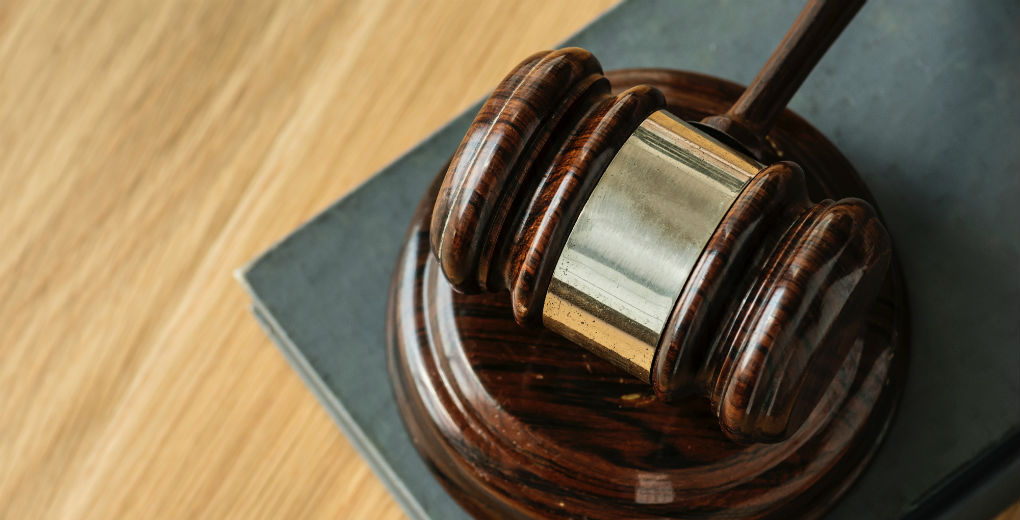 Sudden sanctions – Dealing with a liability claim
If you're dealing with a legal dispute and don't know who to turn to, there are ways of seeking legal advice which do not cost the earth. The most common commercial disputes range from non-payment of goods or services, misrepresentation or contracted goods being of lower quality than expected.
Then there's the issue of contracts and how they may have been broken. For example, if someone has moved out of a rented property before the end of their tenancy due to mould growing on the walls, the landlord may argue they have broken their contract. The former tenant may counteract this by stating that the landlord broke their side of the contract by not taking sufficient maintenance measures to ensure the property was safe to live in. This is when the dispute may be taken to court.
For larger companies, resorting to legal proceedings could be the best course of action, with some having the means to provide their own team of lawyers and solicitors. However, for SMEs and individuals, court action is a last resort and the cost and stress of legal action can take a huge toll, with solicitor's hourly rates ranging from £177 – £296.
Are you covered?
When faced with legal action, it's worth checking if your insurance covers you for legal costs including defence, investigation, court and compensation fees. This comes with the majority of liability cover so for SMEs with appropriate insurance, this should cover the fees surrounding a liability case.
For self-employed professionals with professional indemnity insurance, your cover should meet the cost of any legal fees, subject to your insurance covering the occurrence the claim is related to.
If you're an individual facing or instigating legal action against a company, check for legal cover in the insurance you currently have, such as your home insurance. This would typically cover legal incidents relating to your home, job, death or personal injury. However, there will be a number of instances which will not be covered. If you're in a trade union and your claim is employment-related, they may cover the costs if they believe you have over a 50% chance of winning your claim.
Legal Aid
Legal Aid is aimed at those on benefits or with very low incomes. This will also take into account other factors such as your disposable income, savings and additional benefits for areas like child support. Legal Aid is intended to cover family law, debt problems, domestic violence, social security benefits, housing, employment, asylum, adoption disputes, mental health and personal injury claims.
You will generally only be eligible for Legal Aid if you meet the strict set of criteria, can show that your problem is serious and prove you cannot afford the legal costs. This service has been cut drastically in recent years, but it's still worth checking if you're eligible for the support.
Free legal clinics
If you don't qualify for Legal Aid, your next port of call should be Citizen's Advice. This service provides free, confidential and impartial advice on the steps you can take to move forward from your problem. They help you to see that you have other options and are available through a number of mediums including phone, webchat, face-to-face and online help. They also provide a large bank of articles and references on a number of issues from bankruptcy to buying a faulty car.
Similarly, there are free legal clinics held by law firms which can provide advice and may be able to refer you to a solicitor or barrister who can represent you on a pro bono basis. It's best to arrive early to these clinics as they tend to be run on a 'first come, first served' basis.
Solicitors
Don't always simply use the first solicitor you come into contact with; it helps to compare them by their price and level of service. Ensure to do your research in advance as some charge for an introductory session and you don't want to find out that their service is not what you expect after paying this fee. You may even want to extend your search to barristers since, as they're typically self-employed, they're often cheaper than solicitors.
If you hire a barrister, be prepared to do some more of the administrative work yourself, as this won't be covered under their service.
Regardless of your issue, as soon as you become aware that you either want to raise or fight legal action, make sure you let your insurer know. If you try to fix the issue yourself initially and make things worse, you may inadvertently void your insurance claim.
If you want to check your existing insurance for liability cover or are looking to arrange a policy that covers you for the financial repercussions of legal action, contact amb insurance on 01782 740044.