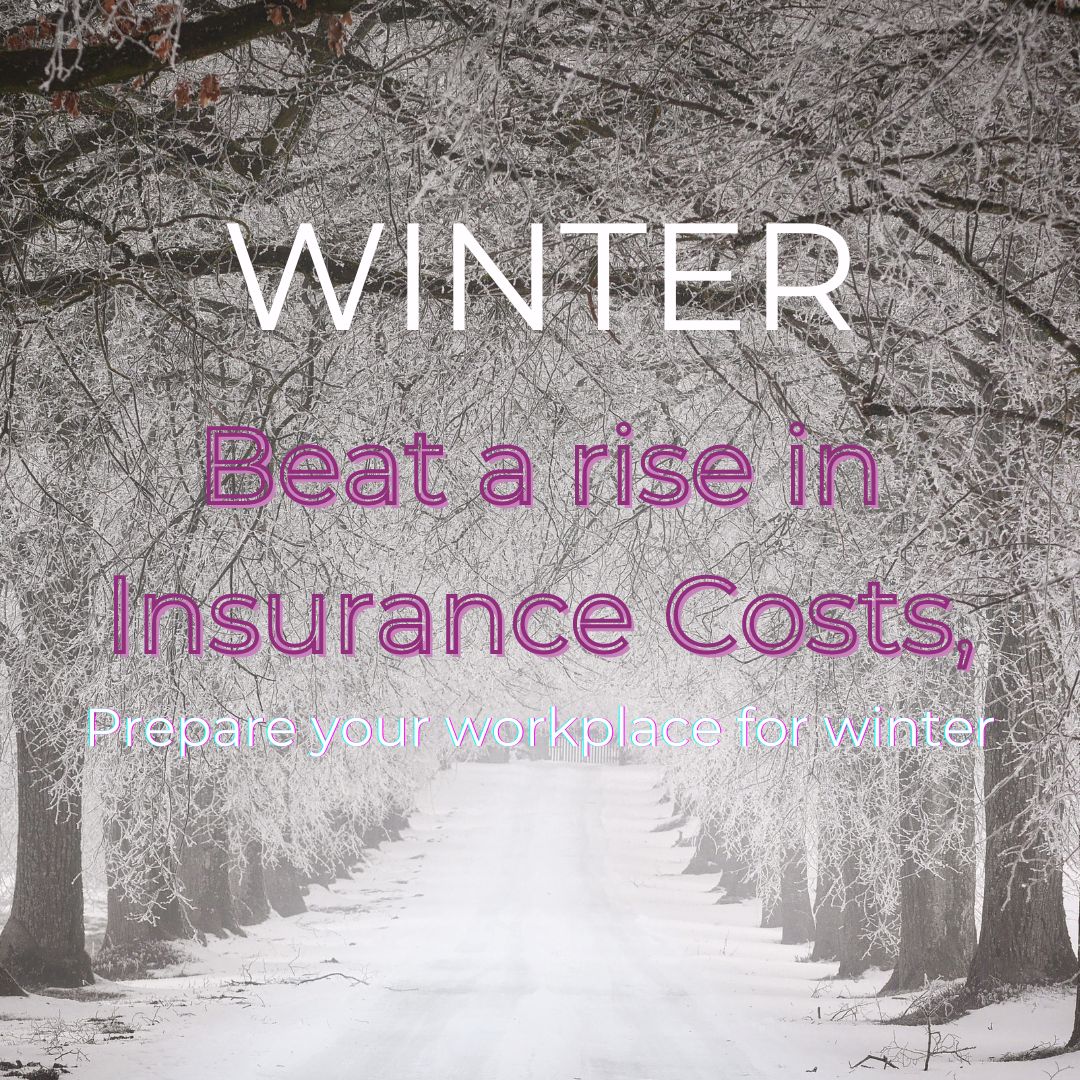 Beat the rise of insurance costs, prepare your workplace for winter
Every business will have its own particular problems during the winter. We hope our points below will help your customers better manage the risks to their business during this period.
Assessing and planning
Health and safety risk assessments should be reviewed to make sure that they account for the additional hazards and increased risks which may apply during the winter months. Ensure lone workers and those who work in confined spaces are considered.
Ensure that any Business Continuity Plans (Disaster Recovery Plans) and any Safe Systems of Work in operation also fully cater for the winter season.
Also consider that some manufacturing processes and materials may be affected by low(er) temperatures.
Repairs and maintenance
Make sure that any outstanding repairs to equipment, buildings, yard or car park surfaces are completed.
Make sure lighting levels, both within the premises and outside, are adequate to allow persons to work and move around safely.
Make sure roof, gutters and drains are in good order. Ensure that all the duties and precautions required under the Work at Height Regulations are followed. Whether checks are being carried out by own employees or a contractor – ensure that the work is done safely, whoever is doing it.
Plumbing and Heating
Make sure that the water supply stop cock in premises is clearly labelled along with any other relevant stop cocks and isolation valves.
If any addition heating is required within the premises, ensure that the fire safety risk assessments have been reviewed and that your insurance broker is informed.
For Oil and LPG fuelled heating systems, make sure there is plenty of oil/gas in the tank.
Avoid storage of stock directly on the floor and below valley gutters.
Check insulation – ensure that all water pipes liable to freeze are lagged and the condition of the insulation is intact and of a suitable thickness. A useful information thickness calculation tool can be found on www.wras.co.uk.
When bad weather is imminent
If premises are shared or include common areas, look at the lease or rental agreement to see who has the responsibility for making the premises safe during the winter period and discuss this with the landlord or managing agent.
For the external parts of your premises a range of various slip related safety measures may be needed including gritting, diversion of pedestrians to less slippery walkways.
With less hours of daylight, employees may arrive and leave during periods of darkness, making it harder for them to see icy and other slippery areas, so don't forget to assess the adequacy of the lighting that you provide in external areas. Other ice and snow hazards to be considered as part of the risk assessment should include large falling icicles, significant slippages of snow from sloping roofs, or roof collapse (due to the weight of snow).