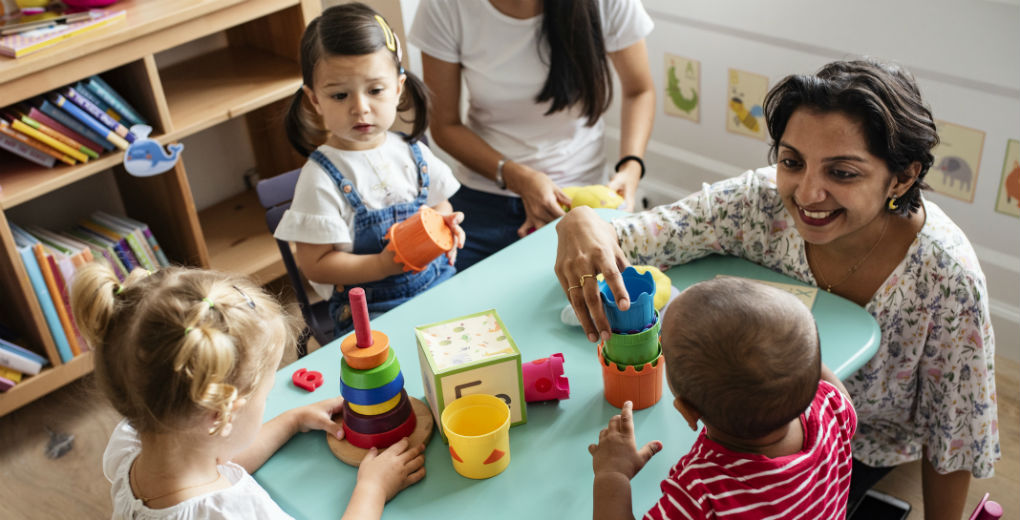 How to set up your day nursery
For those who are passionate about children's wellbeing and development, setting up your own nursery may feel like your dream job. Working with children is often fulfilling, always full of challenges and can evoke an unrivalled feeling of pride having contributed towards the development of a child in their early years.
Whether it's a day nursery, pre-school, playgroup, mobile creche or something else, setting up this type of business can be demanding and full of risk, so you'll need to do your research. Here are some key points on getting started.
Your qualifications
Unfortunately, a passion for supporting the nurturing of children won't cut it these days. If you intend to be the manager of the nursery, you'll need to have an NVQ Level 3 in Childcare and Education with two or more years of experience in day care. Usually your staff must have an NVQ Level 2 in Childcare and Education, too.
Your premises
There are many legal regulations relating to the size of your classrooms. Classes with children under two years should have 3.5m² per child. Two-year olds should have 2.5m² per child, whilst three to five-year olds must have 2.3m² per child. Maintaining a safe and clean environment should be a priority, as well as creating a comfortable space with toys and other educational aids.
The curriculum
Nurseries, day nurseries, playgroups, after schools and pre-schools must all follow the Early Years Foundation Stage (EYFS) statutory framework.
The framework focuses on the individuality of each child, building positive relationships in enabling environments, and understanding that each child develops in different ways, at a different rate. You should ensure you have read and understood the framework which can be accessed here.
Register with the appropriate authorities
Ofsted inspect all childcare provisions in the UK regularly. Once you set up your nursery, you'll have to ensure it's registered with Ofsted and the Early Years Education. As your nursery is a business, you'll also need to register it with HMRC, ensuring things like tax returns and your accounts are thoroughly kept up to date.
Health and safety
Health and safety in any workplace environment is important, but it's even more pressing where children and babies are involved. A health and safety risk assessment is a legal obligation. The EYFS Safeguarding and Welfare Requirements gives thorough provisions to promote child welfare and development, recruit suitable staff and find adequate premises.
For nurseries offering food, a Food Premises registration form should be completed whilst Ofsted will also perform the necessary steps to ensure the correct running of your nursery.
Your fees and planning
How much you charge is up to you. There's no minimum or maximum amount you can charge. It's worth doing your research to see what other nurseries in the area offer and how much they charge. Your fees will ultimately be decided by your location, what you offer and your rivals.
Successful businesses develop an in-depth business plan to help them achieve what they want to achieve. Do as much research as possible as it will ensure your venture is worthwhile and the growth you have planned is feasible.
Help in starting up
There are several government and council grants on offer to help you start your nursery. Contact a childcare business support team to find out more about what's on offer. The more help you can get at this stage, the better.
Insurance
Though a niche market, insurance for nurseries is all-important. If you employ either paid or voluntary staff, you must have employers' liability in place by law. You could face serious action without it. Professional indemnity cover can protect you against liability claims based on advice, support, instruction or care you gave that may have caused a loss.
Other insurance features include cover for your premises in the event of a fire or flood, contents and furnishings cover as well as business interruption which protects against any continuing financial loss after an incident up until the point you recover.
To find out more about our Nursery Insurance, contact the amb insurance team today on 01782 740044