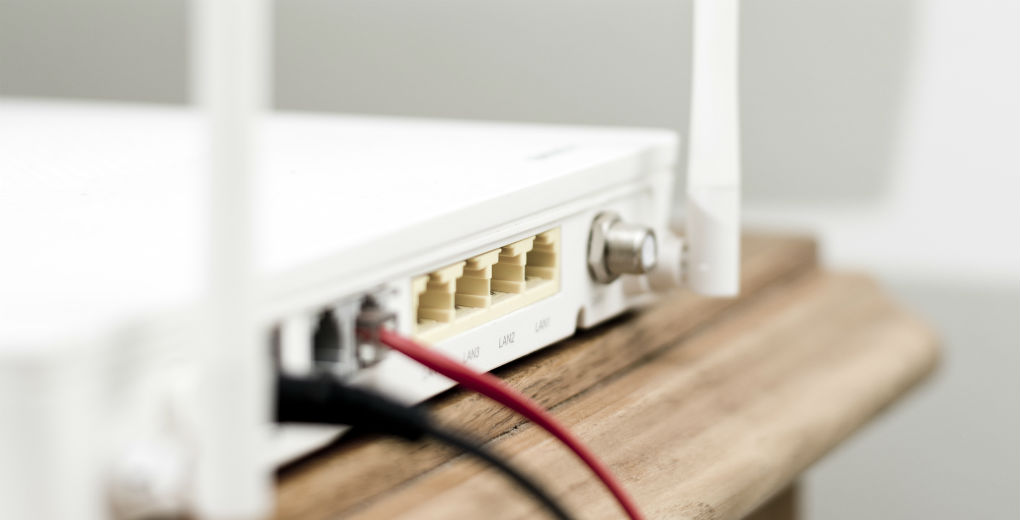 How to check that your wireless router is secure from cybercriminals
Despite routers becoming increasingly easy to use and configure, most people don't amend the settings of their router having set their Wi-Fi name and password. Yet without updating your router and security settings, you could be leaving your router open to cybercriminals and malware.
Last year, the FBI issued warning that hackers had compromised hundreds of thousands of home and office routers across 50 different countries, infecting a multitude of brands and models. They stated that this malware can leave routers inoperable, but more than that, they can conduct targeted attacks from the infected routers and manipulate every bit of traffic that passes through them.
It's crucial you implement certain measures and conduct checks with your routers. We look at the settings you can amend to secure your router and, if you use an older model which doesn't allow for this level of control, it might be worth updating to a newer model.
Reboot your device
It can be difficult to tell if your device has been infected, but rebooting the device can help, although it may not fully remove the malware from the infected device. The best way is to reset your device back to default factory settings and start from scratch, which means you'll need to set up the router again.
Update your firmware
Most routers are left without being updated for years on end, leaving them vulnerable to hackers. Whilst you may be notified when there is a new update, these are often buried deep in the router settings. Be sure you know where this is and check it several times a year or find out if there's an option for all upgrades to be completed manually. Additionally, ensure that your firewall is enabled, as whilst it's not impenetrable, it does add another layer of defence.
Avoid default passwords
Most routers come with a default login and password and many users never change them. It's best practice to change these yourself with a unique network name and a strong password, you can measure the strength of your password here.
Never use WEP
Whilst it may seem obvious, never use WEP when setting up a password, ensure to use WPA2 to secure your network. Make sure to deactivate WPS, or Wi-Fi-Protected Setup, as these PIN numbers are much easier to crack than a manually-set secure password.
Schedule your Wi-FI
For office Wi-Fi, or for those with a routine homelife, consider scheduling your Wi-Fi so it's only on when you need it. This will give potential hackers much less scope to access your device.
Stop broadcasting your SSID
Most routers broadcast their names by default, an example of this is the list of devices you see when you scan for Wi-Fi on your mobile device. You can stop this from showing by amending your router settings, so your network is less easily detected. Whilst you will need to manually type in the network name each time you want to connect to a new device, this will improve the security of your router.
Filter Media Access Control (MAC) addresses
Every device has a unique MAC address, essentially acting as it's ID. You can amend your router settings to only accept approved MAC addresses, so you know only trusted devices can connect to your router.
To be cyber secure, it's good practice to implement a few extra measures to keep your cyber systems safe. However, whilst security is improving, so are the techniques cybercriminals use and nothing is 100% secure. Should cybercriminals break down your defence, this could be inconvenient to some, yet devastating to others.
If you're concerned about cybercrime affecting your organisation, having cyber insurance in place can provide you with the peace of mind you need. This will cover you for the costs of investigating and dealing with a cyber-attack, restoring your network, lost income from business interruption and more. To find out more about cyber insurance, call amb insurance on 01782 740044