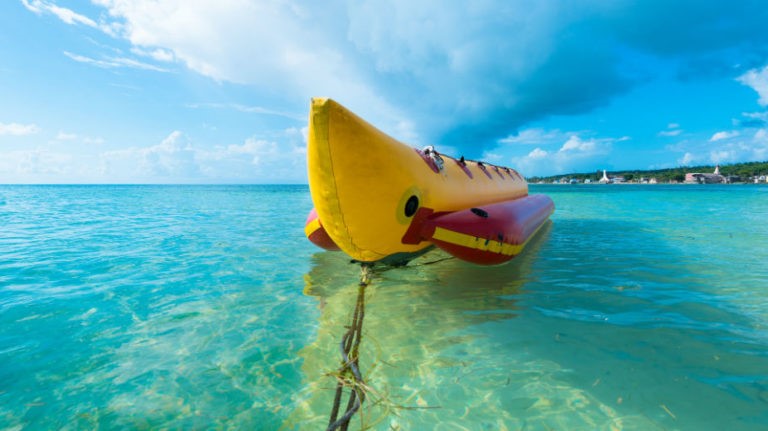 5 insurance twists that could catch you out
Consumer watchdog Which?'s recent survey saw 49% of respondents identifying insurance as either 'fairly' or 'very' difficult to understand. 40% admitted to just skipping rather than reading the terms and conditions for their car insurance, and 39% did the same for home insurance.
But, what are some of the common twists that catch policyholders unawares?
1. Bought a burglar alarm?
It's a common assumption that a burglar alarm decreases premiums, but contrary to popular belief, many insurers don't actually give deductions for an alarm. However, there have been instances where insurance policies have auto-renewed and suddenly require a specific model of alarm in order to be valid, so it's worth bearing this in mind and taking an in-depth look at the small print.
2. Ridden a banana boat lately?
When you jump on a banana boat on holiday, you probably wouldn't expect it to nullify your policy, but one in five travel insurers don't include banana boats as part of their standard annual travel cover. More adventurous sports and activities such as bungee jumping and sea kayaking are often excluded, too, so it's important to check the specifics of your policy. If you're skiing or snowboarding, it's worth keeping an eye out for a specific 'winter sports' section in your cover.
3. Turn off your heating in summer?
Almost half (45%) of people believe that home emergency cover applies all year round, but in actual fact more than one-tenth of policies have an exclusion period between May and September, meaning that you might be best switching your boiler off over the summer months!
4. Travelling to Europe?
The phrase 'European Travel Insurance' can be a bit misleading as many policies won't cover Cyprus, Spain and Turkey. Similarly, you might think that worldwide cover includes the whole globe, but often countries such as the US, Canada and the Caribbean, don't qualify and need their own insurance policies.
5. Mind the gap
One of the more common complaints with car insurance is that when a car is a write-off, the motorist doesn't get the value they would have hoped for. The reason for this is that they receive an amount equal to the vehicle's market value right before it was damaged, rather than its original value.
To ease this issue, you can actually buy a shortfall product called 'gap insurance' to help bridge the gap between the insurance payment and the value of the car when you bought the cover. This would usually be used for vehicle purchases at the more expensive side of the spectrum.
When do people get caught out?
At renewal
Problems can arise at the renewal stage, as policies often just renew without specific questions being asked of the customer. However, if in the future an insurer decides to reject a claim based on the grounds that a customer failed to disclose information, then it should be able to show that it asked clear questions directly to the customer – in particular where the terms of the policy have changed.
If something changes
Similarly, being open and upfront with your insurance company is important: if you've modified your car, for example, or received a driving conviction, you need to let your insurer know or you're at risk of invalidating your policy. It's the same across travel insurance and life insurance: if something comes up that you think might affect your policy, such as the diagnosis of an illness, then let your insurance company know.
If you make assumptions
According to Which? two-thirds of people anticipate a quote would be lower if they put their car in a garage rather than on a driveway. In fact, this is untrue and Which? discovered that some premiums went up by nearly one-quarter when people listed their car as in a garage rather than on the drive.
The key to not getting caught out by insurance policies is usually simple: read the small print. Insurers might have dense terms and conditions, but often you could avoid getting caught out by making sure you understand exactly what's included.