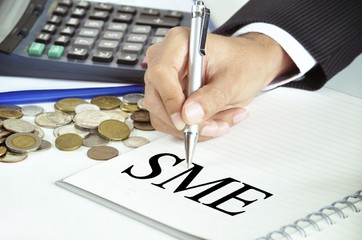 6 ways that SMEs can be innovative
Small and medium-sized businesses have an advantage when it's time to adapt to new technology. It can help companies to grow and maintain a skill or coherent workforce. Here are some examples of innovative things you can try;
Gamification – for motivation
The Pokémon GO craze shows that we can find games motivating. Using the same motivation within your workplace can help pep up your employees. This is also known as Enterprise Gamification as it's about using technology in a workplace to set personalised goals and benchmarks.
New payment technology – for money saving
Companies are trying to change the way in which small businesses handle payments, especially across the borders. This all includes moving payments away from the banks which allow businesses to handle invoices, process and payment gateways. This is all done under one roof. There are many platforms which can help small businesses to save money and allow them to transact across the borders.
Wearables – for health and motivation
Wearable devices are known in the leisure section., but workplaces can use these too. Experts suggest that many should use them for monitoring the health of employees, making sure they're all safe on the road and more. This is already used in many workplaces and continue to expand its use across the world.
Virtual reality – for training and design
Experts have predicted that there will be a growth in virtual reality by 2018 which is 2 years away. VR tools can change the way that employees are trained. Technology companies have recently introduced VR training to help them to get used to the manufacturing processes. Smaller companies use cheaper product prototypes.
Remote working – for cost-cutting and team building
Technology can pull a team together from all over the world. You can find skilled workers all over the world, that's why some companies have employees spread over some cities in the world. Businesses often use video conferencing, software and virtual reality to manage their team who are situated around the world.
Green technology – for bill-cutting
Technology can help smart offices to cut the high energy bills by using sensors which can make sure that things are switched off at the right time or when you leave the room. Electronic forms can cut costs of printing and toning. Energy bills can also be cut by making sure you don't have more desks than you need. This is known as hot-desking and it's becoming regular in businesses.
If you need a quote for your business call amb insurance today on +44 (0) 1782 740044!