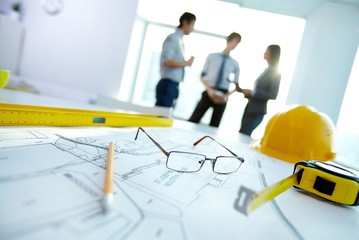 Do you need Personal Accident Insurance?
Here at amb insurance, we like to keep you up to date on all insurance policy updates, but today we're covering an important problem that is happening right now. Construction site workers are taking huge risks by not being covered for injury and illness with a personal accident insurance, according to a recent survey published by cash plan provider Sovereign Health Care.
This is due to, despite the dangers of this kind of work, building site employers are under no legal obligation to have a staff insurance policy like this in place.
Sovereign Health Care found that only 34% of construction workers in the UK have personal insurance and even more worryingly 60% believe that their employers must have insurance to cover costs should they fall ill or be injured as a result of their work. With one in ten confused as to whether or not they have personal injury cover, it's really important to know whether you have Personal Accident Insurance.
Russ Piper, Chief Executive at Sovereign Health Care, stated about the survey that: "given the obvious dangers of working in the construction industry, the results indicate a worrying ignorance or misunderstanding among respondents about the extent of the protection employers must provide for them if they become ill or injured."
"This is despite a third of the site workers questioned admitting they have had to obtain medical treatment for an injury or illness suffered while working in the sector.
Despite being under no obligation to do so by law, Mr Piper believes that construction site employers should invest more in protecting their employees' health, well-being, and financial security during illness and injury. But, it is really important that construction site workers know their own insurance policies.
Are you working without personal injury cover? It's not worth taking the risk. Contact amb insurance now and get personal protection plan today.