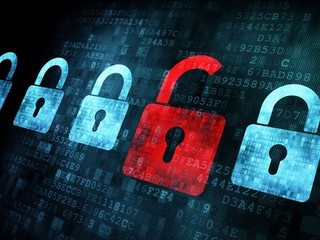 Bogus Bosses and how they damage your company's reputation
Recently we've been answering your 'what if' questions, giving you the facts so you can make sure your insurance policy covers your business and today we're covering cyber and data risks and the steps you can follow to insuring your business.
When it comes to cyber risk, insurance is more important than ever with attacks and security breaches increasing in frequency and sophistication.
Cyber and data risk insurance, from amb insurance is designed to support and protect your business.
Whether you experience a data-breach or are subject to an attack by a malicious hacker that affects computer systems you will receive comprehensive cover and a trusted partner in the event of a claim.
You may need cyber and data risks insurance if you:
Hold sensitive customer data, such as names, addresses or banking information
Are reliant on computer systems to conduct your business
Have a website and/or social media pages
Are subject to a payment card industry (PCI) merchant services agreement.
In 2014, 60% of small businesses experienced a cyber breach. The average cost of the worst breach was between £65,000 and £115,000.
Recently the BBC one show investigated the effect it had on an engineering company
The importance of having insurance in place and a procedure to deal with the potential damage will not only reduce loss to the business but will also save money by adopting an efficient risk management approach – by planning, implementing and reviewing.
It's true you can never be completely safe, but with more customers demanding that their suppliers are secure, this is becoming a business necessity. When using amb insurance, you are safe in the knowledge that we will diagnose any needs, create a policy that protects your business and gives you peace of mind.
Here at amb, we take cyber risk very seriously. That's why we offer:
Protection of all business computer systems and data (both electronic and non-electronic.)
Reimbursement for loss of income, for example, if a breach of data prevents your business from earning revenue
A made to measure policy, to cover all bases of the business in terms of online and data security
Compensation costs for third parties that are affected by the data breach
Practical support in the event of a data breach, legal advice, notifying offering support to customers
These are just a few of the benefits of using amb as your trusted insurer.
 We hope that these points have helped to clear up some questions but if there are specific questions relating to this and your business amb insurance can create a policy that covers you and your business so you don't have to worry – call today to organise a consultation.