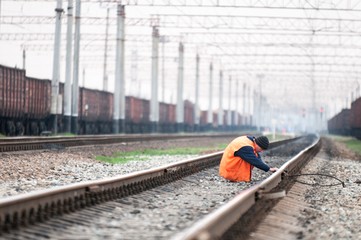 What if I work on specialist sites such as air-side or in government buildings?
Recently we've been answering your 'what if' questions, giving you the facts so you can make sure your insurance policy covers your business. With airside or government buildings it's important that these contracts are disclosed to the insurers as they are outside the usual scope of a policy.
It's best to give a full explanation to the insurers about this work, something that a simple question set by an online or non-specialist broker would not be expected to do. Questions about this work are often in the small print and innocently get missed… that's where amb step in.
"Airside" generally refers to an area on an airport that has restricted access. This could be taxiways and runways as well as the area past the security gates in terminal buildings. Most standard public liability policies will contain an exclusion relating to high risk locations; airport and government buildings are often on the list of excluded premises. Other high-risk locations include, gas rigs, oil refineries, mines, quarries, shipyards, chemical refineries and power stations.
As companies or individuals that are working airside or in government buildings will inevitably require a higher level of public liability cover, liability insurance can be arranged as a separate policy.
A broker's role is to dissect these details, and explain them to the insurers.
We would start by explaining how often you would undertake these contracts, is it your unique specialty that you do all of the time or is it a small element of your work each year.
We can even explain the processes you go through to ensure safety.
Ultimately the more confidence we can give an insurer in you, the more confident they are in providing the right policy with a good price, there are no surprises when a claim arises and you are left feeling confident that you are protected.
We hope that these points have helped to clear up some questions but if there are specific questions relating to this and your business amb insurance can create a policy that covers you and your business so you don't have to worry – call today to organise a consultation.