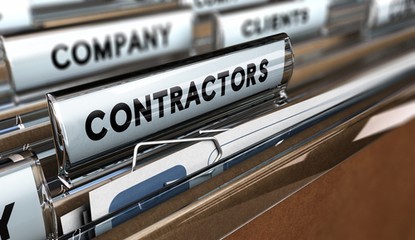 What If I sub-contract out all of my work? I wouldn't need to have employers liability cover, would I?
The question is, if your contractor was injured, can they claim against you. More often than not there is always the possibility that they could accuse you of negligent management that caused the injury.
Labour-only Subcontractor (LOSC)
Depending on the level of control you have over the contractors, affects the actual premium you pay for this. A Labour-only subcontractor, to which you supply materials, instruction and health and safety procedures to follow, will attract the usual premium, depending on your history and specific trade. Due to them working under your management they are treated, by the law at least, as employees and therefore need employers liability insurance even if the work is during a short-term period.
Bona-Fide Subcontractors (BFSC)
Trade-people that you employ that work under their own supervision (Bona-Fide Subcontractors), supply their own materials, equipment and tools and work to their own risk assessment and method statements would general attract a much lower premium as they would be responsible for their own work.
Determining between LOSC and BFSC
Whilst it can sometimes be difficult it is very important to determine between LOSC and BFSC subcontractors to make sure your policy is adequately protecting your business. If they supply their own tools but work a set number of hours, are paid hourly, weekly or monthly and if they are moved from task to task by yourself or the principal contractor then they are mostly likely LOSC.
If they hold Public Liability Insurance in their own name, pay for the cost of materials and tools without being reimbursed, have a contract of service rather than contract of employment and they work within an overall deadline allowing them to decide how and when the job is done then they are most likely BFSC.
Deciding whether you need to insure sub-contractors can be complicated, and there can be grey areas where the two overlap. We hope that these points have helped to clear up some questions but if there are specific questions relating to this and your business amb insurance can create a policy that covers your sub-contractors and protects your business – call today to organise a consultation.